Learn more, and design for, The 5 Moments of Learning Need with your co-hosts Bob Mosher and Dr. Conrad Gottfredson. This series will help you to better understand the theory and best practices behind this powerful methodology. Episodes will be released bi-weekly, follow us here or wherever you listen to your podcasts for the latest episodes. Visit www.5momentsofneed.com for more resources and connect with us on LinkedIn at https://www.linkedin.com/company/5-moments-of-need/.
Episodes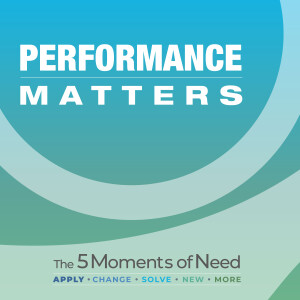 Friday Jun 10, 2022
Friday Jun 10, 2022
In this episode host Bob Mosher sits down with Oliver Kern, a consultant, trainer and coach, who first built a performance-first solution as a non-learning leader.
Listen as he discusses how he shaped stakeholder content into what was truly needed and made it stick.
For more 5 Moments of Need resources visit our website, join the conversation, download our ebook, and subscribe to this podcast so as not to miss a single episode.
Copyright © 2022 by APPLY Synergies, LLC | All Rights Reserved.